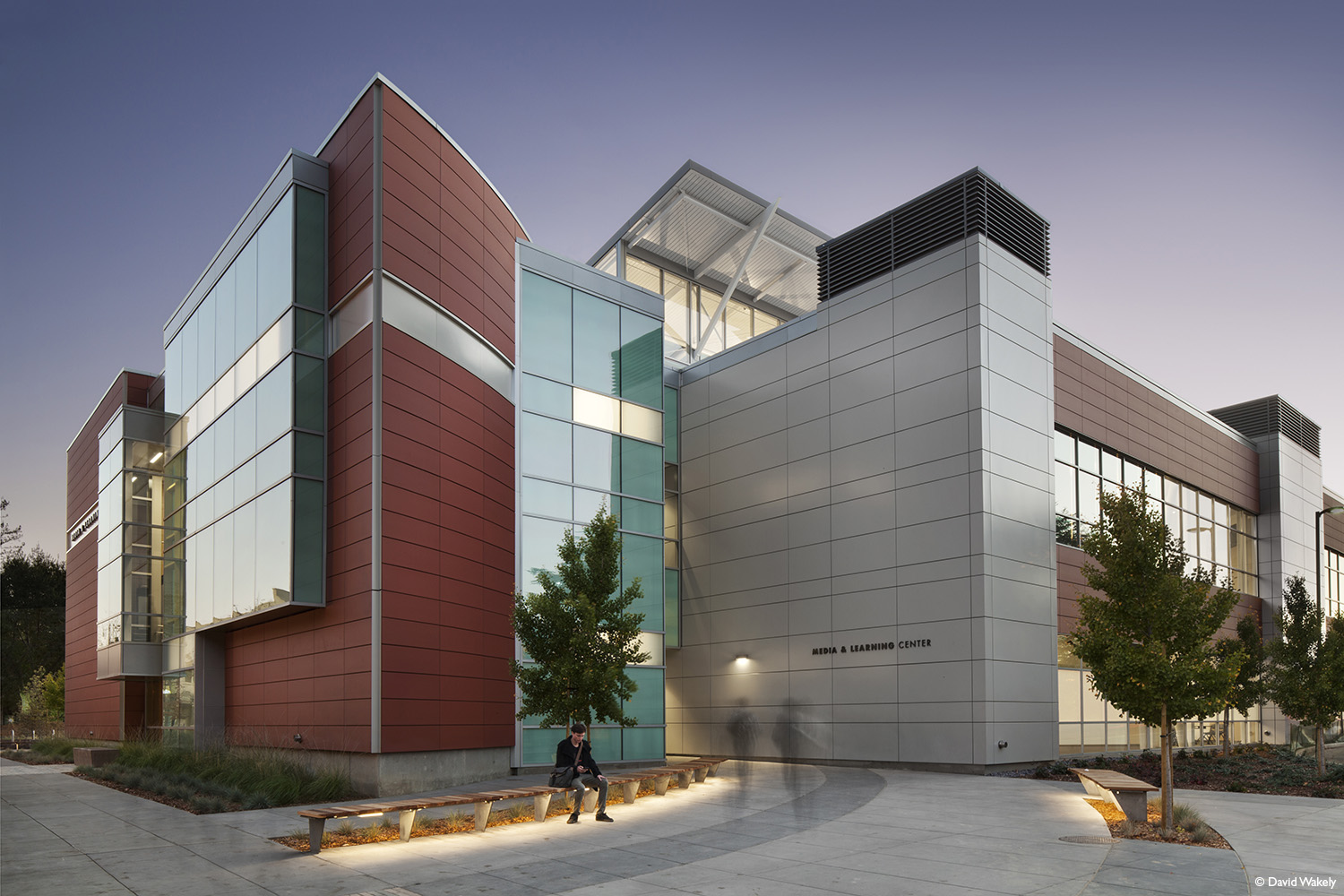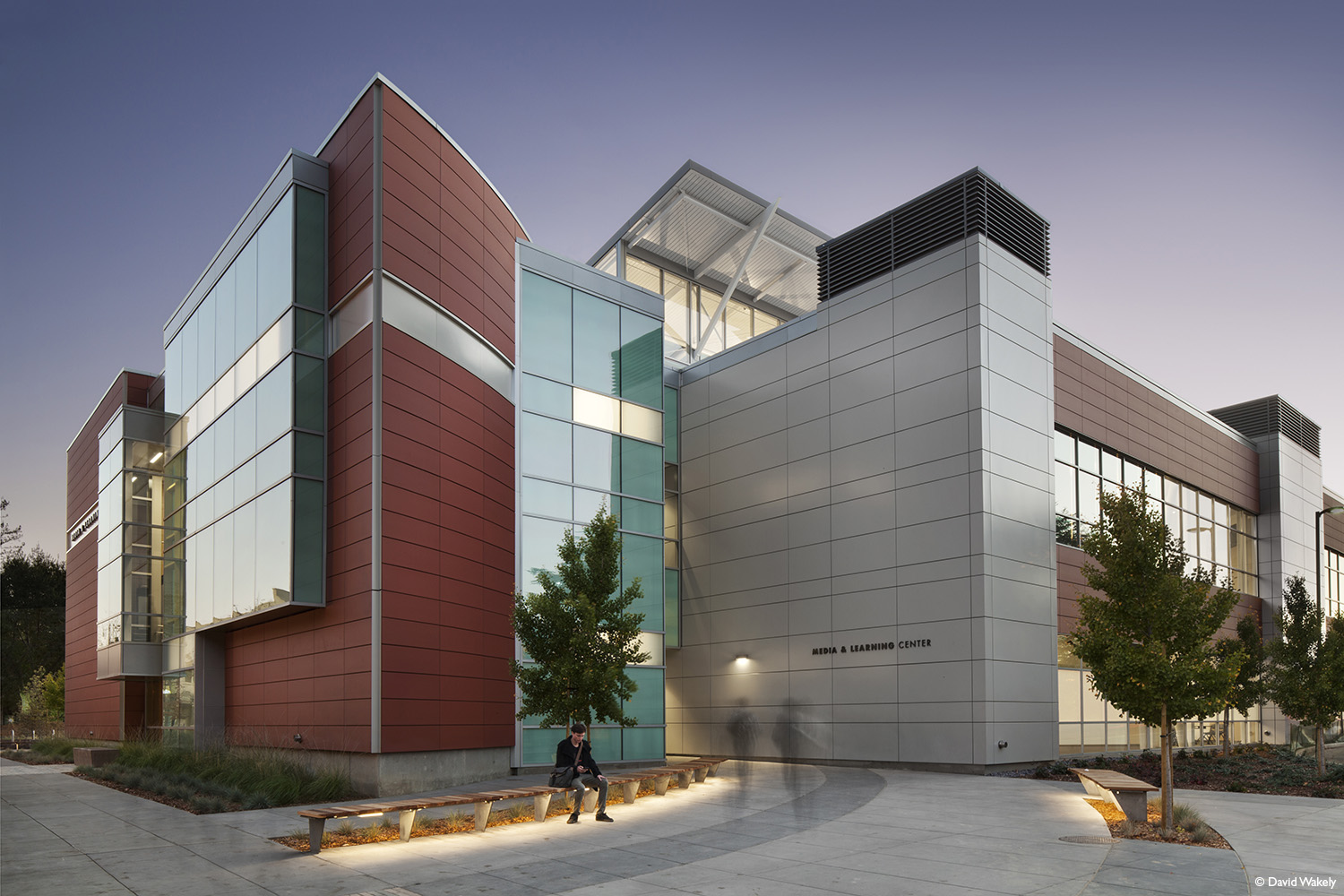 De Anza College - Media and Learning Center
Cupertino, California
Located within the Foothill-De Anza District, the new Media and Learning Center is a 4-acre complex serving diverse academic and user groups, including the distance learning program, a television studio and the anthropology department.
Central to the existing campus master plan is the use of building clusters organized around a variety of open 'quad' spaces. The site plan for the new Center enhances pedestrian movement between the quad spaces with a series of intersecting plazas located along a central green 'promenade'. Layered within these intersecting elements is a series of outdoor classrooms, terraced lawn panels, study gardens and a student piazza. The piazza is edged with a bosque of trees and a subtle scrim of water, which both creates a cooling microclimate and invites user interaction.
Connecting the layers of landscape are biofiltration runnels that clean and store the site's stormwater runoff. The native and Mediterranean plant palette conserves water use and provides a comfortable setting for learning. With the project's achievement of LEED Platinum in 2013, the site itself is critical to the maximization of sustainable opportunities—as well as the creation of a functional, beautiful and engaging place for students and faculty.
Project Team: Ratcliff Architects, Davis Langdon, Simon & Associates, Flack + Kurtz, Simpson, Gumpertz & Heger, Forell/Elsesser, Advanced Environmental